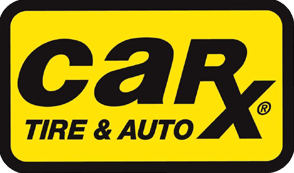 CAR-X TIRE AND AUTO
THREE CHAMPAIGN LOCATIONS
906 W. Bradley, 352-9700
2216 S. Neil Street, 531-3900
601 E. University, 352-0124
LOCALLY OWNED AND OPERATED
Car-X Tire and Auto has been in business in Champaign since 1989. Locally owned and operated by Parham, they do everything on cars from tires to engines to details - a one-stop shop for all your automotive needs!
PHILOSOPHY
"My philosophy has always been simple," said Parham. "Make lifelong customers with blatant honesty, make a fair profit and give back to the community.
Got a question? Ask Parham and his team at Car-X!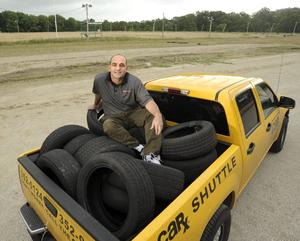 ---
PODCASTS
---
EXPERT TIPS

Spring is a great time to clean and maintain your car
Follow these tips to make sure your car stands out in the warm, sunny weather:
• Take out any unnecessary items
• Weight can affect the condition of your car, as well as your mileage over time
• Clean the plastic surfaces with a mild spray and cloth and vacuum the remaining surfaces
(read more)
---
Most of us have experienced a curious sound coming from our vehicle. It is always a little nerve-racking, as some sounds can be indicators of serious problems, while others have simple fixes. Responding appropriately to the sounds your car makes can prevent problems from worsening, thus saving you a significant amount of money. The following explains what each sound means and what you can do to get rid of it. (read more)
---
What to do if your car won't start
There are several possible reasons your car may not start, such as corroded cables or a light left on:
• If your car makes a clicking noise when you turn your key in the ignition
• If your car is silent when you turn your key in the ignition
• If your car turns over but won't start
• If your car won't start on cold days and your car has fuel injection (read more)
---
According to the 2010 Census, there are about three times more used cars than new cars sold each year. If you are among the population that currently drives a used car, you know how important maintaining you car can be. The below tips will help make your used car last longer.
• Drive carefully
• Follow recommended maintenance schedule
• Keep your car clean
• Monitor your cooling system
• Keep your tires in good shape
• Use high mileage motor oil
• Keep accurate maintenance records
• Shelter
• Pay attention to your warranty (read more)
---
It is likely at some point in your life you will get a flat tire. Do you know what to do without having to ask for help?
• It is important to find a flat, level surface on which to change the tire. This will prevent the car from rolling.
• Your vehicle should be in "Park" and should have the parking brake on.
• Place heavy objects in front of both sets of tires. (read more)