EXPRESS EMPLOYMENT PROFESSIONALS
TWO AREA LOCATIONS
2901 W. Springfield Ave.
Champaign, IL 61821
(217) 355-8500
3607 N. Vermilion St.
Danville, IL 61832
(217) 703-4156
Express Services, Inc., the international headquarters of Express Employment Professionals, has over 570 locally owned locations in the S., Canada, and South Africa. In the 29 years since the company's inception, we have grown to rank as the largest privately owned staffing company in North America. In addition, Express puts over 335,000 people to work each year and averages over two million hours worked by our associates each week.
In 1998, our operating system became ISO registered. What this means to our customer base is that they receive the best of both worlds: local ownership coupled with a proven operating system for consistency throughout our company. Our owners are all accomplished professionals, with quality staff whose reputations and financial well being are at stake in their own communities. They are always available and ready to service their clients 24-hours a day, seven days a week. A franchised staffing service offers the benefits of a local owner backed by a corporate support team of 200 employees.
In 2009, the Small Business Administration affirmed that Express Employment Professionals franchise owners can be designated as small business owners. Any business with federal contracts exceeding $500,000 must submit a Small Business Subcontractors Plan detailing how much of their subcontracting budget will be spent with small businesses. Working with Express goes toward your plan.
Express Employment Professionals has extensive expertise in the staffing and human resources arena. This has enabled Express to assist thousands of clients each year, including nearly half of the Fortune 500 companies, in devising and sustaining effective staffing strategies.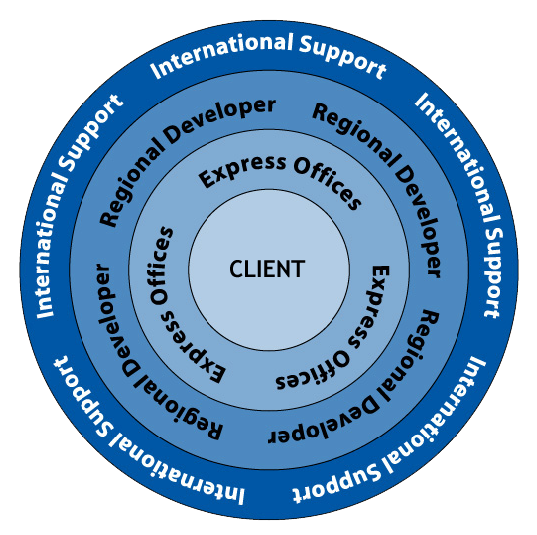 The most fundamental asset of Express is our strong culture of values and integrity. This is the cornerstone to our incredible growth. We will provide services to our clients in a manner consistent with our values and with the standards of success our customers have come to expect.
Express Employment Professionals is an organization allied with local companies and people who trust us to safeguard their continued success and growth. We differentiate ourselves by listening and identifying customer needs. Express provides and implements custom business solutions that lead to greater productivity, stability, and an increased bottom line.
Our staffing solutions include professional, administrative, and commercial staffing. These services are provided through traditional temporary/contract staffing, onsite staffing, and evaluation and direct hire. Our ISO 9001:2000 certified process includes recruiting, interviewing, screening, testing, reference checking, drug screening, and conducting employee specific orientations.
Additionally, Express provides customized HR solutions such as our HR Hotline, Organizational Effectiveness Survey, HR and Safety audits, onsite training, and employee handbook creation.
Express expanded into this market 20 years ago and serves the Champaign, Vermilion and surrounding counties. Franchises Richard and Lynn Yoerk have more than 20 years of experience in human resources and staffing and currently serves more than 200 local clients. The Express teams in Champaign and Danville have nearly75 years of combined staffing and human resources experience and is well equipped to meet your organization's individual needs.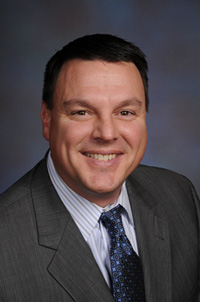 Got a question? Ask Richard Yoerk from Express Employment Professionals!